ALL FREIGHT MOVEMENT IS ACCEPTABLE UNDER CURRUNT LOCKDOWN, SO YES WE CAN ALWAYS HELP WITH YOUR BACKLOAD OR FURNITURE REMOVALS
We aim to make interstate backloading easy!
From small loads to full house removals, we offer a service that is prompt, efficient and hassle free.
All moving quotes are done online and have been designed to make it as easy as possible to get a removal quote that is both accurate and quick
Too good to be true? Just give us a try!
We have been in this industry for 20 years, providing our specialist interstate removal service every day.
With our system we provide great prices for the budget conscious with the convenience of a full service removal.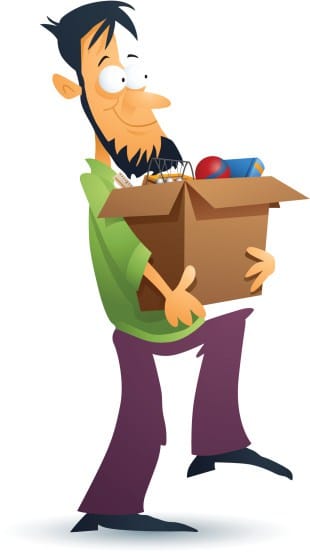 How much notice does a removalist need
As a general rule if you are looking to book a quality interstate removalist or backload company it is best to provide at least a week notice minimum.
The more notice you can provide us when looking for a reliable moving quotation the better.
More notice means your backloading removal team will be able to better plan for your needs.
Short notice interstate relocations can be done but with more notice comes a higher quality service for your moving requirements.If you are still in the early stage of planning your removal, you may want to read through one of our interstate moving checklists

We aim to make your life easier in booking and arranging any size interstate removals in Australia.
We are constantly looking at ways in which we can make everything run smoothly for customers, and if you have any questions, we are always here to help.
No need to concern yourself with organising your dates around a furniture removalist, we can provide you with a service on the day of your choosing.
Why not give us a try?
We offer backloads to and from most areas of Australia; some are done almost daily, some are a weekly service. Larger towns and cities are handled most days, there is a regular service to and from Darwin, with pickups in Brisbane and Melbourne on any day. The return trips from Darwin do need a little flexibility, there is a truck in Darwin every week with space for a backload, however, we often need to call the day prior to arrange to pick up, as until truck has delivered all customers he will not be ready to collect and backloading services that are required
This same truck then runs through Katherine and Mount Isa, and central Queensland before hitting Brisbane, so will be available for anyone needing a backload from any of these places to Brisbane, Sydney, and Melbourne, and also from Brisbane another truck is running to North Qld, taking in Townsville, Mackay, and Cairns
Backloading Australia wide on pretty much a daily basis too. We have a regular service to and from anywhere in Western Australia. So if you are moving to Perth, Mandurah, Geraldton, Broom, Tom Price, Albany, Denmark, or Busselton, we have you covered there also. This is a removals container service backloads run between a lot of these towns, plus then interstate backloading over to Sydney, Melbourne, Adelaide, and Brisbane. Trucks will then often distribute to more remote areas of the country.
Then we have regular trucks running between Melbourne Sydney and Brisbane that are again on the lookout for a backload. These set runs are usually a rapid turnaround, so be sure to ask what day is best to load out of Melbourne if you want a quick delivery to Brisbane, Gold Coast or Northern NSW. The same applies in reverse, if you need a quick run to Melbourne from Brisbane, Sunshine Coast, Tweed Heads, Coffs Harbour or Ballina then grab your quote and ask for the best day to load

Alongside this service there is a daily collection in Melbourne and Brisbane that may wait for a truck to load prior to heading North or South completely, so if there is no rush to get the furniture delivered, but you must have everything collected on a set day, then have no fear we can help you there also.
Where in New South Wales do you provide your removalist services?
We provide our backloading and furniture removal services throughout Australia. However, we're often asked if we go to a specific area, such as Tamworth, Dubbo, Newcastle, Wollongong, Albury, Wagga Wagga, Port Macquarie, Orange, Lismore, Bathurst, Coffs Harbour, or how about interstate removals from Sydney.
The answer is yes, we go to all those places and anywhere else you can think of.
Our interstate furniture removals and backload service is available to move from anywhere in NSW to anywhere in Australia.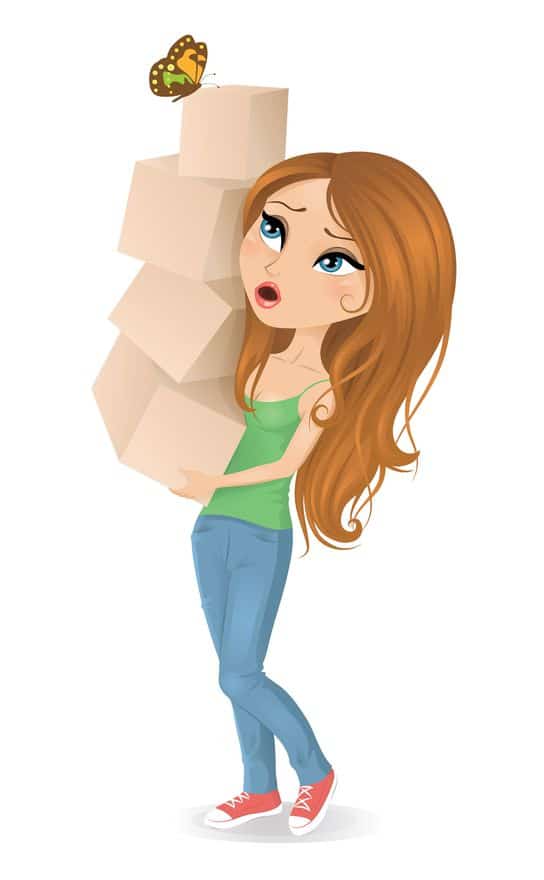 Removals and Storage Quotes
We can assist with storage and re-delivery on most interstate moves.
However these requirements need to be arranged prior to moving day, to enable us to ensure the best facilities are available.
Removalist Storage
In most cases removalist storage does not allow for access by the public.
This is normally due to Heath and Safety Regulations.
If you feel that you will need access to your furniture whilst in storage then we do recommend Self Storage.
Self Storage Help
Probably the quickest way to find Self Storage is via the Self Storage Associations website
Follow this link for Self Storage
Storage and Re- Delivery Quote
If you would like us to quote or provide storage and redelivery options, please just reply to your moving quotes and request this.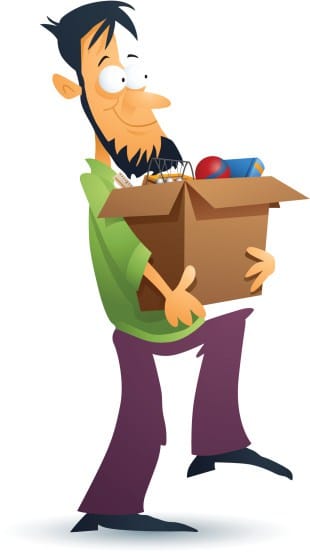 Where in Queensland do you perform your interstate removals?
We service the entire state of Queensland, from the furthest north right down to the QLD-NSW border.
We regularly collect from places like the Gold Coast, Sunshine Coast, Townsville, Cairns, Toowoomba, Rockhampton, Mackay, Bundaberg, Hervey Bay, Gladstone and Brisbane.
We are collecting and dropping off customers in these areas numerous times a week.
We have a truck in any major QLD town every day, if not every second day.
We are constantly moving people in and out of QLD.
What Backload Services Are Supplied?
We do try to provide the best possible service to all customers, regardless of whether they are moving 1 item or a large household of furniture and effects.
To a certain extent the quality of service provided is limited by the information originally supplied by you.
If you omit to advise us of any "extra" items, or forget to mention that you unit is on the 3rd floor of a high rise unit that is situated on a clearway in an inner city suburb, then problems will occur.
We understand that you may or may not have any idea of how big a removalist truck is, but if in doubt email us with your quote number and your address and we will have a quick look on Google maps and check for you.
On every quote we send out we give you a copy of the inventory that you asked us to quote on, double check this prior to moving day, as its a far better situation if we know in advance of any changes.
What parts of Victoria do you offer your moving services?
Victoria is somewhere that we are constantly sending trucks all over.
We are always collection people from areas like Geelong, Ballarat, Bendigo, Shepparton, Melton, Mildura, Warrnambool, Sunbury and Melbourne.
Being a bit smaller than most other parts of Australia its very easy for us to regularly provide collections from anywhere in Victoria.
We can collect your goods and move them wherever you need to with only a few days notice as we are constantly moving all across Victoria.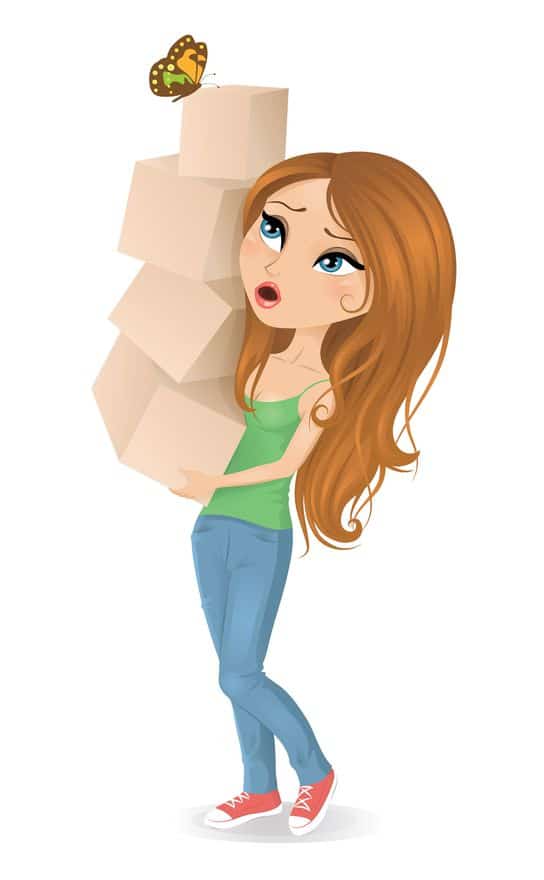 What difference is there between a backload and an interstate removal?
Not much to be honest.
They are really just words that we use to describe the different types of ways you can move interstate.
The only real difference between a backloading removal and an interstate removal is that on a backload move your goods are sharing a truck with other customers.
It doesn't impact the high quality of service we provide.
This is generally only the case when you don't completely fill an entire removalist truck as most people don't have a full truck load.
This way each customer pays an affordable price as they are only using the space they need on the interstate removalist truck.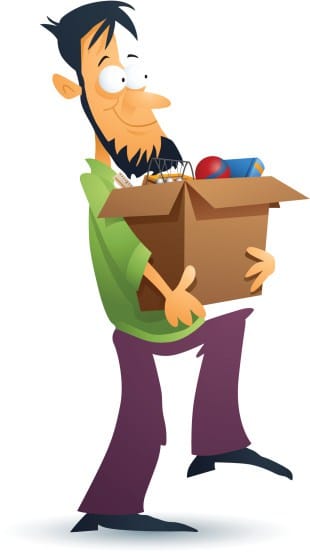 Do you service the ACT and Canberra?
Yes we definitely do.Our removalist services are constantly available for you if you are moving in our out of Canberra, Queanbeyan, Phillip, Bruce, Bungendore or any other parts of the ACT.
We have trucks available to collect your goods and transport them interstate every day of the week.Just give us some notice to arrange a spot for you.
Where in South Australia do you cover?
Our discount backloading services cover the entire area of South Australia, we provide our services to Mount Gambier, Port Lincoln, Port Pirie, Port Augusta, Whyalla, Renmark, Murray Bridge and Adelaide.
Our cheap backloading removalist service is readily available to bring your goods to South Australia or take them to anywhere in Australia.
Testimonials
We had to express our immense gratitude to all of you for the great job in our recent move.
We'd heard some bad stories about some backloading companies so were a bit nervous when we started searching.
Your company obviously cares about the service it supplies to its customers.
How refreshing that is to find these days.
We encountered the usual stress of buying and selling a home and then relocating, but you did what you said you would do and you did it right.
Dealing with your company was like visiting good friends and your removals crew was just amazing.
What a bunch of easy-going guys. I can't imagine anything you could have done to please us anymore than we were.
You can be sure that we will highly recommend you to others.
neail and crew were great
Thanks for a fantastically easy move guys.
Neil and his crew were great!
Moved to Sydney
Thank you so very much for your great service.  From my first email to the delivery team in Sydney all the staff have been friendly and extremely helpful.
Keep up the good work.
Thank you
Deb Shylan
Deb Shylan
Bondi Beach, NSW
Great customer service!
Thank you, again, for your exceptional customer service! It is greatly appreciated!
I commend the way you have been open, honest and efficient with your responses and as a result feel safe and comfortable having my pride and joy, the motorbike, in your companies very capable hands!
I will be sure to recommend you personally as a direct contact to anyone wishing to make similar moves as me! Thank you again and I hope I can see my baby soon! Hahaha!
Thanks again Henry!
Job Well Done !!
My wife and I would like to say a huge thanks for a job well done on the removal yesterday from Backloading Removals to our storage unit. It makes it a very stress free situation when you choose the right people to do your move.
Robert & Alice
Robert & Alice
Marburg, QLD
Thanks for the easy move!
Hi guys, just wanted to say thanks for the really simple and easy process that you guys have going that made my move over to Perth an absolute breeze!
Especially since you added that online credit card system, made paying my removal cost late at night possible! (work nights and it's often hard to wake up to pay!)
Anyway, thanks again.
Regards,
Brett
Brett
Kewdale, Western Australia
thanks for my move to Melbourne
Hi guys just wanted to thank you and the boys for an easy move down to Melbourne, I recently had to move interstate for Uni and your company made the whole process simple! Thanks a bunch, Peter
backload of furniture from Sydney to Brisbane.
Hi,
I wanted to Pass on my thanks to you and the guys who completed my backload of furniture from Sydney to Brisbane. The guys were great and all of my contact with you all has been fantastic, thanks again,
Kind regards,
Karen Joy
Karen Joy
New Farm, Queensland
Cheers for all the help!!!
Geez your customer service is good...shouldn't surprise me....but it is a rare commodity these days!!!!
Ange..
Ange
Pottsville, New South Wales
Thanks for your wonderful move!
Hi There
I just wanted to send a quick email to say 'Thank you'!
Our interstate move with your company went off without a hitch.  The guys turned up on time and our stuff was dropped off a few days later as promised.
Should we ever need a removalist in the future we will not hesitate to use your company again.
Thanks & Regards
Misha White
Misha White
Bundaberg, Queensland
Affordable Movers!
I would like to say I had a really great moving experience with Backloading Removals. It's fast and reliable.
Moreover, as a student with a limited budget they made it affordable and easy.
I really appreciate the great service they provided and I am looking forward to moving with them again in the future.
Thank you!
Agnes M (Canberra)
Professional Efficient Service
Recently our office engaged your business (Backloading Removals) to attend to the relocating of one of our partners to our Brisbane office to Melbourne.
We are writing to express our sincere thanks at the professional and efficient way in which this was done.
We will certainly be recommending your services."
Regards M. Slate.
M Slate
St Kilda, Victoria
State to State No Problem !
Backloading Removals made my moving experience an enjoyable one because they provided the best quality service.
The team are well presented and very good at their job.
No doubt that I will be using their service again next time.
Thanks Marion.V.
Marion V
Penrith, New South Wales
Thanks for removing me!
Just a quick thanks for your service, the guys were helpful giving me a call the afternoon before pickup and drop off so I could organize myself to be there for them and your office staff were always helpful asking all my many questions!
Would recommend for anyone looking for a quality service and a very competitive price.
Thanks for our move from Brisbane to Sydney
Hi Barry,
I just wanted to send you a quick note to say thanks for all the help!
Pete  was absolutely amazing! It really felt like personal door to door service from Brisbane to Sydney. Pete picked our furniture up on Saturday right on schedule, and this morning they dropped it off in Sydney exactly on time to when he said he would arrive into Sydney.
Our last interstate move was good as nothing was broken which was the main thing, but we did have a few problems with half being picked up on one truck, then the other half not being able to leave for another 2 days. This move however went more than perfect and Pete was awesome!
Thanks Graham, Nick and I will highly recommend both you and the crew to any friends needing an interstate move!
Cheers,
Nikki
Nikki
Mount Druitt, New South Wales
Just a quick review
Thanks for helping my family move to Adelaide,
Your driver was wonderful and helpful along the way, answering all our silly questions and always answering his phone and letting us know an update on when we'd get our belongings again.
Would definitely recommend him to anyone moving in or out of Adelaide
Geoffrey
Aldinga Beach, South Australia
Happy customer from Perth to Brisbane
you have moved us but with a different number as we ended up taking more and getting a new quote from you!!!!
So far we have been thrilled with your service and each time i have phoned, have been treated with utmost respect and questions answered honestly. the men who came were so good and well organized.
It all went very smoothly and we were so surprised how quickly they loaded our goods, we look forward to greeting our goodies in Queensland.
Thanks, Sheila
Great Experience !!
Your system is easy and your staff have high customer service.
My goods were picked up and delivered within the time frame you gave me.
What a great experience.
Gold Coast move
I recently moved to the Gold Coast from Melbourne and everything went well.
Your quote was the cheapest and the service was of a high standard.
Thanks Again.
Great Move
When people say to me now that moving is too stressful I tell them to try you guys.
You made it so easy from start to finish.
I'm glad I clicked on your website.
Stress free moving
Just a bit of feedback.
The guys who picked up and delivered my stuff were fantastic.
Thanks for making my move as stress free as possible.
Great price, Great service.
I wanted to say thanks for all your help when I moved last month.
I was on a budget so the price was exactly in my price range.
I will recommend you to all my friends.
Thanks.
Today my furniture was delivered.
The guys were wonderful and quick.
I just wanted to say thank you to everyone who was involved.
I wish everything was this easy.
Great customer service
The customer service you provide is of a high standard.
I have spoken to many other removalist companies that either take forever to get you a quote or don't even bother.
You have been wonderful and I am going to make sure everyone knows.
Thanks
You helped us move to Canberra during the silly season and my wife and I wanted to give you all a pat on the back.
With all the stress at that time of year you made it a breeze to arrange.
Thanks Again.
Hope your Xmas was good.
Moving to Perth
I thought that moving from Brisbane to Perth would be a nightmare.
It's nice to have Employees that don't mind going out of their way to help it run smoothly.
The office staff and removalist were great.
Much appreciated.
Simple!!
A bit of good feedback.
The online system you have in place for quoting and booking is so simple even I could understand it.
It really couldn't be any easier.
And by the way your staff are very polite and helpful. :))
Melbourne move
We recently moved to Melbourne and wanted to say a big thankyou to everyone.
From the office staff to removalists we both appreciate everything you did.
Our stuff arrived safe and well.
Do you provide your discount backloading quotes to moves in and out of Western Australia?
Yes we most certainly do provide our affordable removalist services in Western Australia, we provide our services on a highly regular basis in Rockingham, Mandurah, Bunbury, Kalgoorlie, Geraldton, Albany, Broome, Port Hedland, Karratha, Busselton and Perth.
We are moving people in and out of Western Australia every day of the week.
Most moves out of or to Western Australia are handled with removalist container shipping
Our interstate removals are of the highest quality and handled by professional teams so that everything is do to an exceptional standard.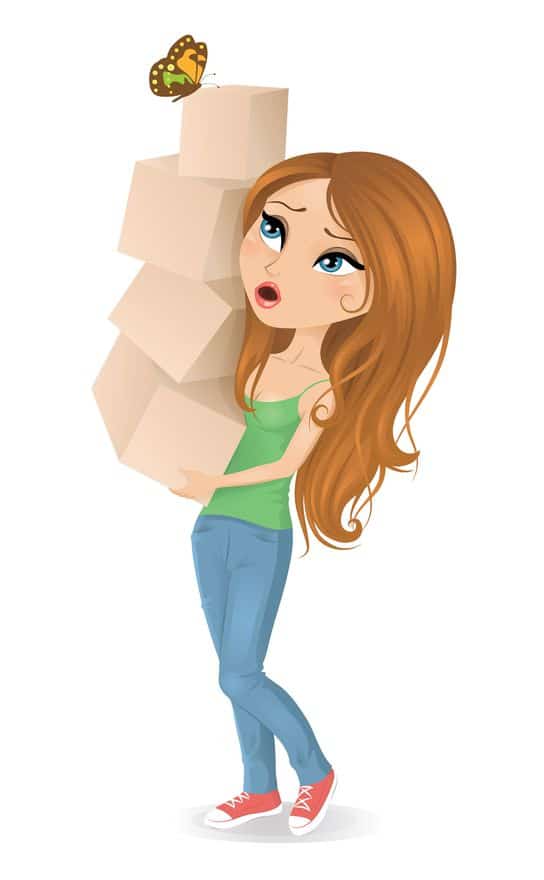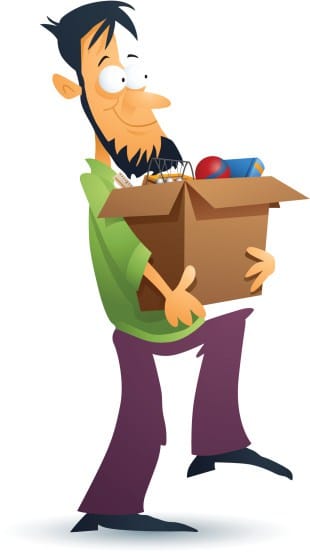 Does Backloading Removals service Tasmania?
We definitely do, we have a truck regularly running between Melbourne and Tasmania that services areas such as Burnie, Devonport, Swansea and Hobart.
We have space available every week heading in and out of Tasmania.
We will use our highly regular removal service to bring your goods to Melbourne and then organise for them to be bought across to Tasmania and delivered to you.
Backloading Questions By Customers
Dangerous goods will not be moved by your removalist
What cannot be transported by the removalist
Fuels, fertilisers, acids, ammunition, paints, aerosol cans, corrosives and/or flammable liquids
will NOT be carried by any removalist as it may invalidate their insurance.
It's probably a good idea to dispose of these items in an environmentally friendly way (i.e.. give them away)
Under no circumstances should you dispose of these items in waterways and/or drainage systems.
Not only would you be polluting the environmental surroundings, but it is also against the law.
Lawn mowers, wiper snipers, etc. should be emptied of any fuels or gases well before transportation.
Again dispose of these sensibly.
With gas bottles we suggest giving the Gas bottle away as they should not be transported.
All removalists will refuse the transportation of any and all items they feel fit into the dangerous goods category.
IT IS YOUR RESPONSIBILITY TO ENSURE YOUR LOAD DOES NOT INCLUDE ANY OF THESE ITEMS LISTED ABOVE
Common Backloading Definitions

There is so many things to arrange, having utilities switched, signing up the kids for a new school, scheduling the movers, packing the house.
With all the other things you do its not easy to find the time to get everything done!
Using a checklist of tasks, can help keep you organized and make sure you don't leave out an important moving task.
I suggest that you start the list well in advance a month or more before the move.
Just jot a few things down and then leave the list on the kitchen counter or fridge where everyone can see it.
As you think of new things to add, write them down right away or it might be too late when you think of them again!
As the time for the move grows closer, you may want to transfer the list to a calendar format.
Some of the items like notifying the phone company, will be things you can do in advance so you can assign those a date and t hen each day check the calendar to see what tasks need to be done.
Cross off those that you have accomplished and you can easily see what is left to do.
This method also works well if you are delegating some of the items on the list you can add the name of the person responsible next to the task and this will avoid any last minute "but I though you were going to do that.problems.
When the day of the move comes, you'll probably still have plenty left on your to do list so make sure that its the last thing you pack up on your way out and the first thing you unpack at your new home.
You will probably need to add tasks that are specific to your situation, but some common items on your to do list might include: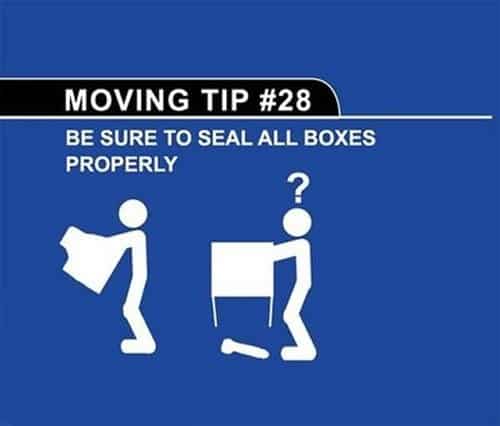 Buy boxes and get packing material this can be done in advance

Create an inventory of what you will be moving to your new address

Pack unnecessary items like knick knacks and anything you can do without until after the move

Contact us and get a quote for your removal.

Sell, give away anything you no longer want.

Book your removal

Check out any insurance you may require.

Arrange Storage if necessary.

Arrange for utility shut off / reconnect for phones, lights and gas

Notify business associates, friends and family of change of address and new phone number

Put your new address and phone on checks and business cards

Schedule a final walk through to inspect your new house

Fix any items that came up in final walk through for your old house

Schedule move out cleaning so your house is clean for the new owners

Schedule your pets to go to a friend or kennel on the day of the move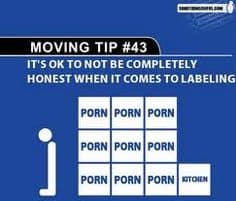 Moving Pot Plants Interstate
Some states have quarantine restrictions when movig plants interstate, to view these rules please visit