Trucking Company save on your next move
Backloads
Cheap Backloading Interstate means that you save money but keep all options

The Best backloading company to use is the one that fits your requirements

Small moves, sometimes mean a huge saving

Backload services mean more money in your pocket too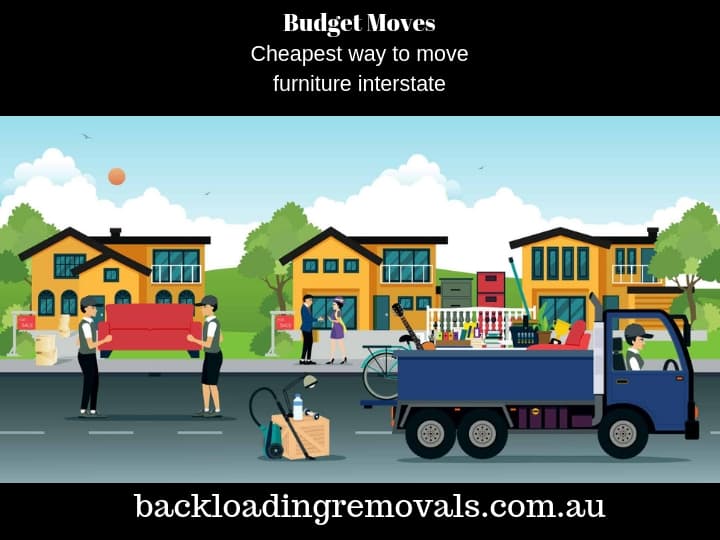 There are several ways to reduce the cost of moving interstate.
1.  Book a hire truck and move.
The problem with this is often an interstate move involves long distances and most people do not have a license for a large truck, and small trucks mean less space, and more trips and this more often than not is not viable.
Even if you have a truck license, and you are happy to load and unload your furniture yourself, and you have enough packing materials to protect your furniture, make sure you work out the cost of maybe a one-way hire of the truck, or the time and loss of earning that you may incur if you need to return truck from its point of origin. Include in this the cost of lost wages, payment to friends to help.
Insurance, most insurance companies will not insure you if you do not use a removalist.
2. Self Load Container
This is a more viable option, only if you are moving a whole household or a large amount of furniture and belongings, also it's usually more suited for the capital city to capital city moves.
You still need to load and unload, and you will even need to check as again most insurance companies will not insure you for damage
3. Organise a Backload with us.
This is the best of the three options and in most cases works out to be the cheapest way to move interstate.
All you need to do is to list all items to be moved, and then we can provide you with a quote
You will not need to load the truck, you will not need to drive the removals van, you will not need to enlist favours from all and sundry, and you will be able to get insurance. Cover for your furniture and belongings.
When looking to backload furniture, it pays to be prepared. Unless you have funded and organised for your removalist to pack boxes for you, everything should be made in advance
Collect any items that are being repaired, or have been loaned out, and clothes sent out for cleaning.
Arrange for any furniture or possessions that you're not taking with you are to be sold or disposed of.
Check your garden shed, under the house and attic to sort out what you want to keep with you.
Return anything you have borrowed.
Check that you have returned any library books.
Pay any outstanding accounts.
Cancel milk and newspaper deliveries.
Organise final readings for your water, gas and electricity meters, and organise the disconnection of your phone.
List the everyday items which you are bound to need before, and during your move.
Put these items aside so that they are not accidentally packed with your household goods.