How to choose the best team when moving interstate
Best Interstate Moving Men
Fantastic!!!
Just a bit of feedback.
We have just relocated to Brisbane from Adelaide and couldn't be happier with the service of your office and the removalist provided.
Everything was so easy right from the start. Quoted, Booked,Picked up and then Delivered.
It's as easy as 1,2,3,4... You guys are fantastic.
We will make sure all our friends know.
Thanks
Jim and Kerrie
Jim and Kerrie
Adelaide, South Australia
Moving from Brisbane To Sydney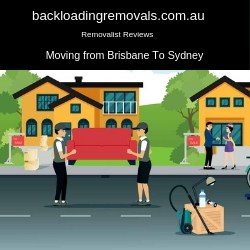 The thought of moving interstate is overwhelming, and, as much as I'd try, I can't say if what I feel is the sadness to leave dear old Brisbane behind or the excitement to discover Sydney, to meet new people and make new friends.
It is all a rather confusing mix of anxiety, joy and nostalgia, and, as I pack the little things that spiced up my existence so far, my dolls and teddy bears, my collection of awarded essays and my yearbooks with the pictures and wishes of all my classmates, part of me feel like crying. The other part cannot wait for the car and would rather start on foot.
I was very fond of Caboolture. It is a great thing to live in a quiet neighbourhood, where you can bike around in the afternoon, where everybody greets you and knows who you are.
I cannot avoid asking myself if things will ever be the same in Sydney. Indeed, it is a beautiful place, but perhaps too crowded, perhaps colder and less friendly for an outsider like me.
Moving home is never easy, especially when you have only nice memories of the place you are leaving and there is no one waiting for you at the end of the road. Indeed, having a stable, well-paid job is everyone's dream and, without a family to hold me back, it would be crazy to say "no" to this one of a kind opportunity.
Living in Brisbane was easy. Besides my friends and colleagues, who were always a source of entertainment and crazy ideas, I had Mrs Brown next door to help me with the cooking and Mr Clarence to fix anything that ever got broke.
My neighbour's kids always stopped by when they felt the smell of home-baked cookies, and there was John, the guy I've always been in love with but who never saw in me more than the sweet kid next door.
Will they miss me? Will I ever see them again? I just hope I can meet people at least half as friendly and kind as they are.
It would certainly be a blessing.
From the coffee table, the brochures the employer gave me are smiling at me through the sunny pictures of North Sydney, my new home.
The golden beaches, the catchy festivals, they are all like a merry-go-round, except that each spin promises to reveal something new. With that in mind, moving interstate cannot be that hard, and if the people are grouchy and not so friendly, I will just annoy them with my friendliness!
Jane Couter.
Caboolture
Interstate Moving Quote
Drop us a line today for a free quote!
Moving to Canberra
Hi Barry,
Just a quick note to let you know how things went and how you guys at Backloading made our move amazingly simple and stress-free.
We had a fantastic move and had to thank everyone concerned for their hard work and efficiency. We also wanted to give a special thanks to the, great natured crew and for their tireless devotion to a job done well.
These removalists worked together like a well-oiled machine.
It's been a while since we've moved and things sure have changed for the better.
We experienced no breakage or damage to our belongings.
There were also no scratches or marks on the floors, walls, or door jams as the removalists handled everything with extreme care.
All was loaded well and protected for a smooth ride and so arrived in perfect shape.
Doing the Happy Dance here!  JT and Hannah – Canberra
Originally posted 2018-09-12 17:38:13.