Interstate moves can be a stressful time for anyone, but with us, it doesn't need to be. Our business has helped individuals and businesses just like yourself make interstate moves a breeze.
When it comes to moving your treasured belongings from Perth to anywhere in Australia, we're the experts you need to get the job done right.
Timely, Secure and Safe Delivery
We make sure that your possessions are delivered to you in a timely, secure and safe manner. Due to our extensive network of locations throughout Australia, and our wealth of experience in shipping and logistics, you can rest assured that your property will be delivered safely to your destination.
Service you can Count on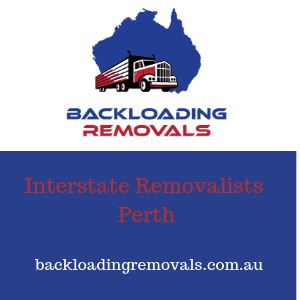 Our customer service staff will help you with any specific needs that you have, and our team of professional movers and packers treat your belongings with care and respect. We pride ourselves on providing our customers with the best service possible and making your move stress free.
To ensure that your possessions are kept safe during transit, we use custom-designed boxes and packaging material that protects your treasures.
By hiring us to help you move you will receive many benefits including:
Custom designed moving boxes for different items. We have different custom boxes for clothes, TV and Computers, Books, Electronics, Bottles, Lampshades, Art and more.
Expert packing carried out by highly trained removalists, using state of the art packing materials.
Insurance offering you peace of mind. We offer you the choice of additional insurance that you may require.
High levels of secure storage in our state of the art facility which is monitored 24/7.
Other Services we Provide
Pet Moving and Boarding
Car Transportation
Expert packing and unpacking
Experience you can Trust
With decades of experience and a proven track record of satisfied customers, we're the team you can trust to get the job done right.
We can help will make your move interstate as easy and stress-free as possible. Nobody likes to move, so let us take care of your treasured possessions, leaving you free to concentrate on other things.
Perth, capital of Western Australia, sits where the Swan River meets the southwest coast. Sandy beaches line its suburbs, and the huge, riverside Kings Park and Botanic Garden on Mount Eliza offer sweeping views of the city.
The Perth Cultural Centre houses the state ballet and opera companies, and occupies its own central precinct, including a theatre, library and the Art Gallery of Western Australia.
As a result of Perth's relative geographical isolation, it has never had the necessary conditions to develop significant manufacturing industries other than those serving the immediate needs of its residents, mining, agriculture and some specialised areas, such as, in recent times, niche shipbuilding and maintenance. It was simply cheaper to import all the needed manufactured goods from either the eastern states or overseas.
Industrial employment influenced the economic geography of Perth. After WWII, Perth experienced suburban expansion aided by high levels of car ownership. Workforce decentralisation and transport improvements made it possible for the establishment of small-scale manufacturing in the suburbs. Many firms took advantage of relatively cheap land to build spacious, single-story plants in suburban locations with plentiful parking, easy access and minimal traffic congestion. "The former close ties of manufacturing with near-central and/or rail-side locations were loosened.
Industrial estates such as Kwinana, Welshpool and Kewdale were post-war additions contributing to the growth of manufacturing south of the river. The establishment of the Kwinana industrial area was supported by standardisation of the east-west rail gauge linking Perth with eastern Australia.
Since the 1950s the area has been dominated by heavy industry, including an oil refinery, steel-rolling mill with a blast furnace, alumina refinery, power station and a nickel refinery. Another development, also linked with rail standardisation, was in 1968 when the Kewdale Freight Terminal was developed adjacent to the Welshpool industrial area, replacing the former Perth railway yards
With significant population growth post-WWII, employment growth occurred not in manufacturing but in retail and wholesale trade, business services, health, education, community and personal services and in public administration. Increasingly it was these services sectors, concentrated around the Perth metropolitan area, that provided jobs.